Metal Stamping, Forming & Deep Drawn Parts
Stevens Company produces custom metal parts using top-of-the-line technology, including transfer presses, progressive presses, and high-performance deep draw machinery developed in-house. Get parts crafted to the needs of your company. Stevens Company works with a variety of industries including aerospace, automotive, electronics, consumer goods, and appliances companies.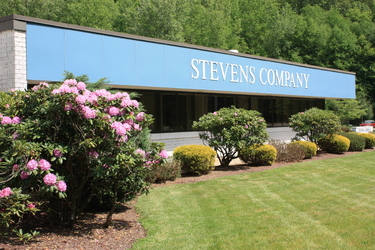 Proving Our Mettle in Metal Since 1945
Stevens Company, Inc. has been manufacturing custom metal parts for a wide range of industries for nearly 80 years. With a commitment to cutting edge solutions and technical precision, we go above and beyond to deliver a product that stands the test of time. If you're in the market for deep drawn metal parts, ultra-deep-drawn miniature metal parts, metal stampings, eyelets, fasteners, rivets or cans, Stevens Company can help make your vision a reality. 
Our Products
We have manufactured thousands of custom products over the years to exacting tolerances and sizes. Our product offerings include:
Hollow Metal Components

Drawn Eyelets

Metal Stampings

Miniature Deep Drawn Parts

Piercing, Forming, and Tapering

Grommets, Rivets, and Washers

And more!